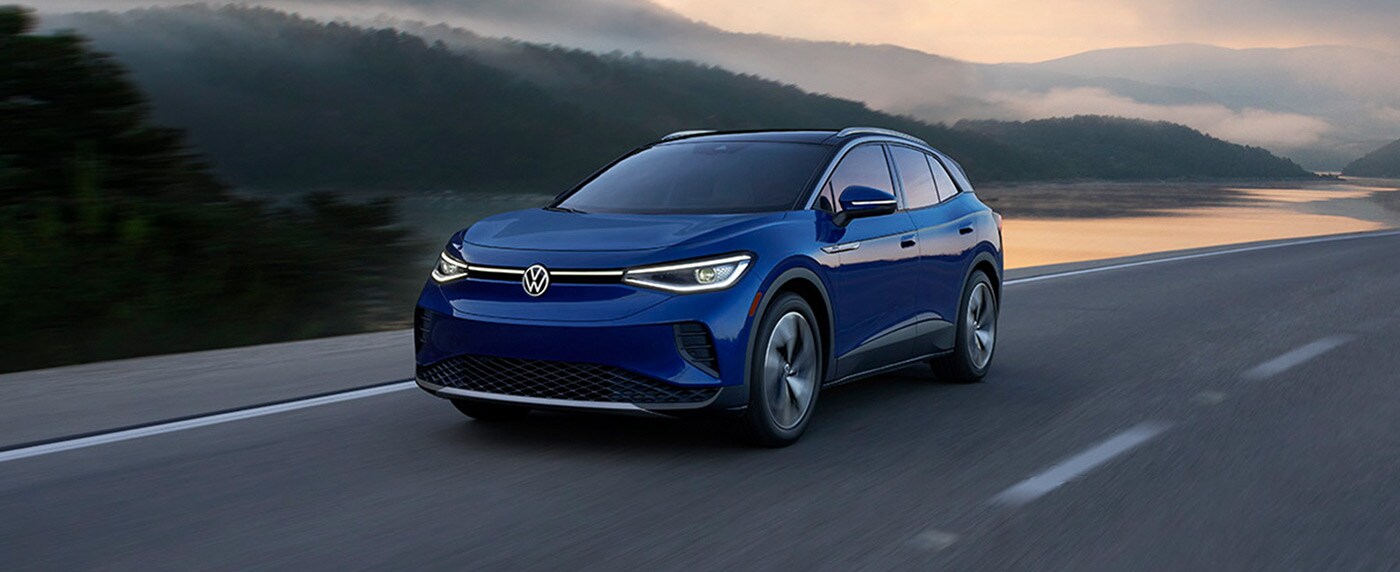 In 2021 the ever-growing demand for electric vehicles is sparking a shift in production and focus amongst automakers in the industry. With a society looking to make a smaller impact on their environment, consumers are demanding more electric vehicle options at prices they can afford. With this new focus in mind and big changes on the horizon, Volkswagen has taken the first step to changing the vehicle landscape by offering the groundbreaking 2021 Volkswagen ID.4 All-Electric SUV. Combining their passion for engineering, timeless styling and cutting edge technology, Volkswagen has managed to create a stylish and practical vehicle that fills consumers needs and generates demand. Within the first 8 hours being available for pre-order, the new 2021 VW ID.4 was sold out, marking a massive success for Volkswagen in their journey to switch to an all EV lineup by 2030 in both US and European Markets.
How Much Does the 2021 Volkswagen ID.4 Cost?
The new 2021 Volkswagen ID.4 Pro has a starting MSRP of $39,995, however with the new federal tax credit for Electric Vehicles, those that purchase the 2021 ID.4 Pro may be eligible for a $7,500 federal tax credit. As of now, the ID.4 Pro is the only variant available for pre-order, however Volkswagen plans on rolling out different variants as the 2021 year closes out.
Not Only Tax Savings, Fuel Savings too!
With a purchase of the new 2021 Volkswagen ID.4 Pro, consumers will not only save money in the form of the federal EV tax credit, but they'll also be cutting out the cost of fuel that traditional cars use. With at-home charging being estimated to cost around $10 per full charge, the 2021VW ID.4 Pro is sure to help thicken up your wallet with all of those fuel savings! Volkswagen didn't just stop there however, they went the extra mile for consumers by partnering with Electrify America to provide three years of free and unlimited charging at Electrify America charging stations across America.
Interested in a 2021 Volkswagen ID.4 Pro?
If you'd like more information on the all-new 2021 VW ID.4 Pro, contact NewMotors VW to find out more! We have a staff full of knowledgeable and passionate professionals ready and eager to answer any questions you may have before reserving your 2021 VW ID.4 Pro.